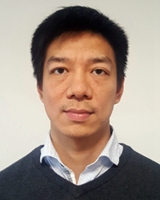 About
I am a Full Professor at NCEPU in Beijing. My research mainly lies in high-performance data analytics, distributed systems, cloud computing and process mining. Specifically, I am interested in performance optimization for parallel and distributed data applications and systems.
I was an Assistant Professor in the School of Computing at Dublin City University (DCU), and a Marie Curie Fellow at The Performance Engineering Laboratory (PEL) co-directed by Prof. John Muphy in University College Dublin (UCD), Ireland. Before joining UCD in 2018, I was a postdoctoral researcher at the Architecture of Information Systems Group (AIS) in Eindhoven University of Technology (Netherlands), worked with Prof. Wil van der Aalst for about two years focusing on new process mining techniques that are able to deal with huge event logs. During 2014 and 2016, I worked as a postdoctoral researcher in the Knowledge-based System Group led by Prof. Markus Krötzsch at TU Dresden (Germany). I received my PhD degree from National University of Ireland Maynooth under the supervision of Prof. Tomas Ward in 2014. During my PhD, I was also a research assistant at IBM Research Dublin under the supervision of Prof. Georgios Theodoropoulos and Dr. Spyros Kotoulas.
Currently, aside from the main focus on advancing network-aware computing systems, cloud computing and energy data analytics, I also have some collaborative projects in intelligent IoT edge systems, cloud-based process mining, high-performance privacy-preserving data processing, in-network computing, and deep learning.
News
| | |
| --- | --- |
| Jan, 2021 | Papers accepted by IEEE TPDS, IEEE TASE, IEEE Network Magazine. |
| Dec, 2020 | Joined NCEPU in Beijing as Full Professor. |
| Aug, 2020 | Paper was accepted by IEEE/ACM TON. |
| Aug, 2020 | Joined TPC of IEEE CLUSTER'21. |
| Jun, 2020 | Papers were accepted by IEEE TASE and IEEE TCAD. |